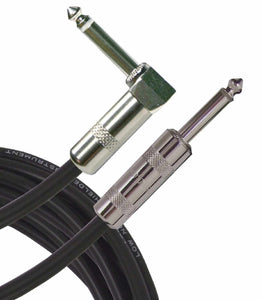 (One)  Brand New Genuine PROCO SOUND STAGEMASTER (SEGL-18) 18 foot Guitar Instrument Cable. Hand Soldered NEUTRIK Straight 1/4" to Right Angle 1/4" Connectors.
Offers the musician a quality product at a great price. All cables are hand soldered to exacting specifications in Rapco Horizon facilities to ensure quality, reliable operation time after time.
For quantity discounts and better selections, please visit the usbargainsound eBay store.
When You Think of Cables
usbargainsound
We Are The Sound People!
4-8-16S